Pack & Ship Guarantee
The UPS Store Hoover
We Pack it. We Ship it. We Guarantee it.

This holiday we've got you covered with the Pack & Ship Guarantee. When you pack and ship with us, if anything happens, we'll take care of it. We'll handle the bubble cushioning and boxing, so you can spend less time worrying and more time celebrating this holiday season. See full details below.
customer handing package to associate
Pack and ship with confidence.
7:30 AM
-
6:00 PM
7:30 AM
-
6:00 PM
7:30 AM
-
6:00 PM
7:30 AM
-
6:00 PM
7:30 AM
-
6:00 PM
9:30 AM
-
3:00 PM
12:00 PM
-
5:00 PM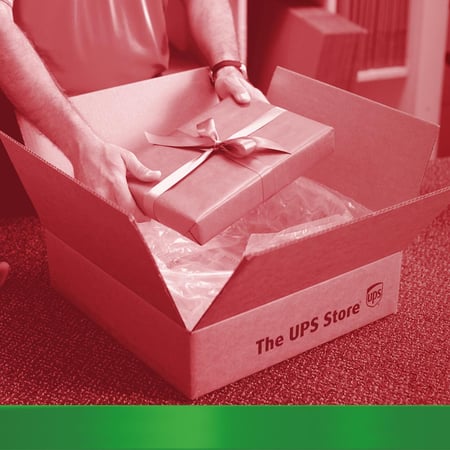 The UPS Store Pack & Ship Guarantee
The item's value (subject to the lesser of actual value, replacement or repair cost)
The full retail price you paid for packaging materials and services
Your cost for shipping (excluding Declared Value charges or costs for Insurance as applicable)
Join Our Mailing List
Sign up for insider access to The UPS Store® news and special offers and you'll save 15% on your next online print order.
Didn't find what you were looking for or want to see our other offerings?