Pack & Ship Guarantee
The UPS Store Carlsbad
The Pack & Ship Guarantee includes coverage for UPS® and USPS® shipments.†

If a participating The UPS Store® location packs your item using only new materials purchased at that participating location, and ships the package via UPS or USPS (on that participating location's applicable UPS or USPS account) and that item is damaged or lost in transit, you'll be reimbursed* (see below for full details)
associate wrapping fragile item
8:00 AM
-
6:00 PM
8:00 AM
-
6:00 PM
8:00 AM
-
6:00 PM
8:00 AM
-
6:00 PM
8:00 AM
-
6:00 PM
9:00 AM
-
5:00 PM
11:00 AM
-
4:00 PM
US
In Carlsbad Plaza South Shopping Center With Sprouts Farmers Market, next to Rubio's and down from Panda Express.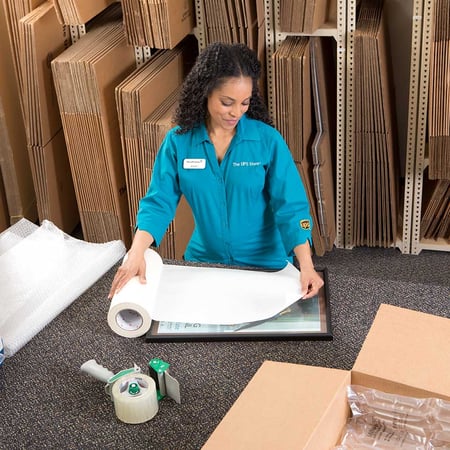 The UPS Store Pack & Ship Guarantee
The item's value (subject to the lesser of actual value, replacement or repair cost)
The full retail price you paid for packaging materials and services
Your cost for shipping (excluding Declared Value charges or costs for Insurance as applicable)
Join Our Mailing List
Sign up for insider access to The UPS Store® news and special offers and you'll save 15% on your next online print order.
Didn't find what you were looking for or want to see our other offerings?