Student Storage
The UPS Store Student Union
The UPS Store in College Park can make college life easier with our move-in, move-out and student storage solutions. Whether you need a secure place to store your belongings during summer, before you get to campus, or when you're moving out, we can help. We can also help you ship your items to where they need to go, whether across country or just across town.
UMD Student Summer Storage
Secure Storage Solutions
Scheduled Pick Up & Delivery
College Move-In & Move-Out
Moving Boxes & Supplies
Ready for school or break?
Contact us or make your storage reservation online today to get started.
a student storing her belongings at The UPS Store for break
Store your belongings with us on your break. We also have moving boxes!
10:00 AM
-
3:00 PM
10:00 AM
-
3:00 PM
Closed Today
10:00 AM
-
3:00 PM
Closed Today
Closed Today
Closed Today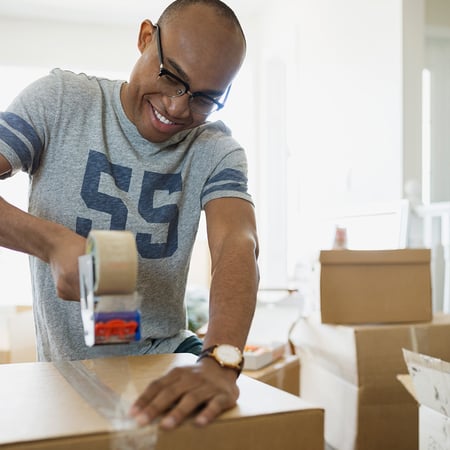 UMD Student Summer Storage
Student Storage Services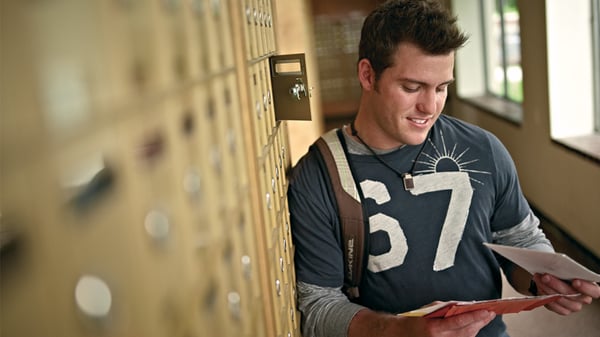 How it Works
1) We offer 3 convenient box sizes in package deals. If you choose one of these packages, you get the boxes, labels and tape all included in the price! Sign-up for storage by clicking the Get Started link below.

2) Drop by one of our convenient On & Off Campus Locations, listed below, to pick up Storage Supplies which include boxes, labels & tape. Bubble Wrap, Packing peanuts and more packaging supplies are available to purchase at either store. We can also ship your items home.

​- UMD's Stamp Student Union Building, Ground Floor
- 4423 Lehigh Road, College Park, MD 20740

3) Safely pack your items in the free boxes provided. Attach labels to side of the boxes.

4) We will pick up your valuables, store them in a safe environment.

5) We will re-deliver your items to you at the end of the term.

We will contact you during the summer to confirm your fall residence address. We will be delivering back to the Residence Halls during the final days of summer, by appointment. Pick-up and Drop-off for Storage is free for On-Campus and most of the surrounding cities of College Park Special pick-ups and drop-offs outside the schedule as well as delivery to some off-campus residences are available for a flex delivery fee. Please contact us with any questions or concerns.

THAT'S IT!

Extended Storage:
We offer extended storage which is helpful for Study Abroad students and other long term needs. Please call to discuss prices and package deals.
Get Started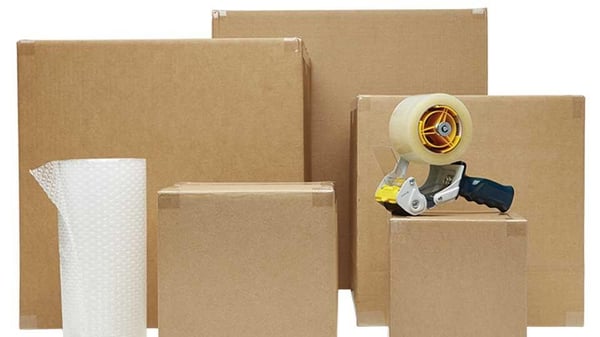 Packing Tips
WHAT WE REQUIRE

- You must tape the top and bottom of all your boxes. Please do not fold over flaps. If you are not sure how to properly close your box, one of our associates will gladly show you.
- You must completely fill all spaces in the box to avoid damage. This can be done with paper, peanuts, bubble wrap, etc. These supplies are available at our stores and mobile stations.
- Reusable boxes must close completely without bulging.
- Fragile items including ALL TV's and MONITORS must be boxed. We can provide packing and boxing service for you if you are unsure how to safely pack fragile items.
- Particle board / pressed wood furniture (i.e. boxed furniture you buy and put together at home) is not made for transporting. If storing these items you must disassemble them prior to our arrival. Please note if you do not take the item(s) apart, we will do our best to safely move and store them, but are not liable for damage.
- All refrigerators must be defrosted, dry and empty.
- Liquids may be stored with lids tightened & sealed in air tight containers properly protected in storage box marked "liquids"(with marker) on the outside of the box provided they are non-hazardous (i.e. Toothpaste, shampoo, lotion etc.). * Hazardous materials & liquids are prohibited.
- Dressers and desks need to be empty. If drawers are filled, additional fees will apply.
- Should you find damage to your items, you must save the box and all packing materials and notify us within 12 days of your delivery. In addition, you will need to provide proof of the item(s) value or repair cost(s).
* For more information on Hazardous Material go to: http://www.ups.com/content/us/en/resources/ship/hazardous/common_items.html

*For more detailed information on Packing go to: http://www.ups.com/content/us/en/resources/ship/packaging/guidelines/how_to2.html

WHAT WE SUGGEST
- Write your name and telephone number on the outside of each box with a MARKER. If storing a suitcase or duffle bag please write your name and phone number on piece of paper and place inside the suitcase or bag.
- Fragile items should have at least 3 inches of padding on all sides.
- All electronics should be in original packaging. If you do not have original packaging, you want at least 3 inches of bubble wrap on each side.
- If you can't lift it, we can't lift it. There will be a surcharge on boxes weighing over 50 LBS. Use small boxes for books and heavy items.
- It is a good idea to keep track of what items you pack in each box. This can help you when deciding insurance value of your storage. Maximum insurance per box/item is $2,000 and $10,000 for the entire storage contract.
Get Started
Join Our Mailing List
Sign up for insider access to The UPS Store® news and special offers and you'll save 15% on your next online print order.
Didn't find what you were looking for or want to see our other offerings?