Mailbox Services
The UPS Store Market St
Don't settle for a PO Box; with private mailbox services from The UPS Store Market St, you'll get a real street address, package acceptance from all carriers and quick and easy access to your mail and deliveries, kept in a secure location. Sign up today for your mailbox from The UPS Store location at 8209 Market St Unit A.
A real street address
Package acceptance from all carriers
Package and mail receipt notifications
Mail holding and forwarding
Call-In mail check
24-hour access
Key Savings Card™
Don't settle for a PO Box; get a private mailbox with a real street address.
The UPS Store associate hands a package to a smiling mailbox holder
We accept packages from all carriers.
8:00 AM
-
7:00 PM
8:00 AM
-
7:00 PM
8:00 AM
-
7:00 PM
8:00 AM
-
7:00 PM
8:00 AM
-
7:00 PM
9:00 AM
-
5:00 PM
12:00 PM
-
5:00 PM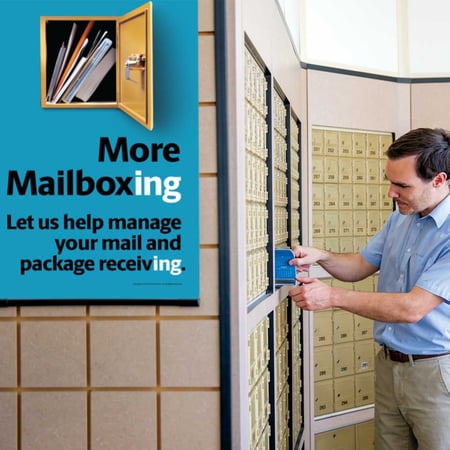 Mailbox Services in Wilmington
The key to more convenience.
Getting started is easy!
Download our Mailbox Service Agreement or contact us today.
Private Mailbox Features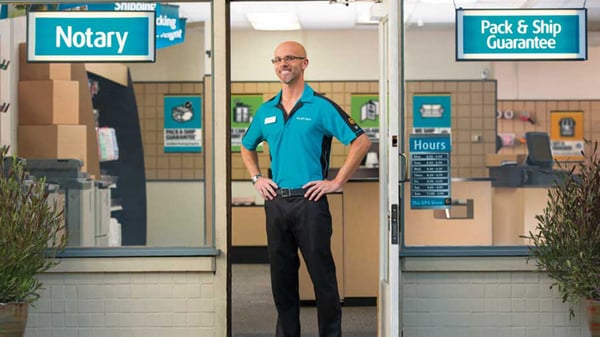 Frequently Asked Questions About Mailbox Rental
We know you are busy running your business, so let us deal with your mail, packages and logistics. When you use mailbox solutions from The UPS Shop, you obtain comfort, safety and security, professionalism and trust, so you all you need to do is take care of your business.

1. Just what is the distinction between a mailbox rental service at The UPS Store and a PO Box at the post office?
With a mail box at The UPS Store, you obtain a genuine street address, not a P.O. Box number. If you're a local business owner, having an actual address as your mailbox will offer you a professional image for your company. The UPS Store additionally uses lots of extra solutions that the post office does not offer. These solutions include, package approval from all service providers, and you get a notification either through phone or email if you have received a package. All services we provide will save you important time.

2. Just what is a mail box solution contract?
The mail box solution contract is a contract between The UPS Store and the main mailbox owner. Throughout the duration of the contract, the owner receives mail in that address.

3. Just how much does a mail box arrangement cost?
Prices may vary, as our stores are individually owned and run. If you want to rent a mailbox now, you can contact the Wilmington UPS Store in your area.

4. Is there a definite number of mail pieces I can receive in my mailbox?
Your neighborhood UPS Store partner could assist you to figure out the dimension of mailbox ideal for your requirements. Get in touch with your area place for information.

5. Can I get packages in my mailbox even from other providers?
Yes, you can get packages from any type of provider with your mailbox service at The UPS Store.

6. Can I move my packages to another The UPS Store if I move?
As mentioned earlier, each UPS Store is individually owned and separate, thus transfer plans could also differ.

7. Can you hold my mail if I am away?
Yes. The UPS Store supplies mail-holding solutions for mailbox owners. The UPS Store could hold your mail for you till you return from a lengthy company conference or a relaxing getaway. Added fees may be applicable.

8. Are other people allowed to receive my mail at my mailbox?
Yes, provided they are added to the list of people you authorize. They just need to provide valid forms of identification and complete the PS Form 1583.

When you subscribe to our Mailbox Rental Service, you get:
- A street address, not a P.O. Box number. A street address will give leverage to your business.
- Get your mail when it's practical for you. Your mail and also packages stay-safe as well as private.
- Package approval from all delivery providers
- Mail holding and also forwarding -We'll hold your bundles in a safe and secure area for choice up at your ease or onward them to you, anywhere you are.
- 24 hour access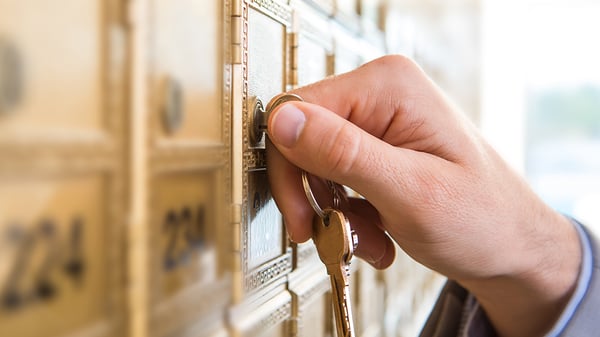 Mailbox Services: What Are They And Why Use Them?
In case you have listened to many people referring to mailbox services from The UPS Store in Wilmington before, then you might have asked yourself just what they are and what is their purpose? If you are a private user or a business user, these kinds of services could be very useful and they may even help you save time and money.

Mailbox services are a kind of solution wherein a special company gives the client a "virtual" address. Even though you do not actually reside at the given address, and your company is not physically located there, other people including your customers can send you a mail to this address and then the mail will be forwarded to your real address or available for pick up when it is convenient. Your mail is going to stay private all this time. So why should you use mailbox services? Some of the reasons you should know are provided below.

These services that let you create a presence in a certain location, without the need to actually work or live there. The advantage that you can get from this is that you can enter a new local marketplace with less effort, since you'll appear like you're based in the area, too. It might also be helpful in lowering your shipping expenses. For instance, if you order off a foreign website, having the ability to get your goods delivered to a specific place in a certain country could be a less expensive alternative to getting it shipped to your country. When the goods reach your virtual mailbox, you could make your personal arrangements to make sure that they get to you through a less costly shipping option.

A virtual mailbox can also be much better when it comes to privacy. If your business works with sensitive information, you might not wish to provide your exact address if people wanted to attack your firm or building. Possessing a virtual address implies that you could get your mail while staying away from those you don't wish to deal with. Mailbox services from The UPS Store Wilmington NC are also best for those who don't wish their address to become known to other people, like individuals who are trying to avoid their previous partner.

Making use of a virtual mailbox likewise offers you more freedom to move in any place you want to, but still be able to get the mail you need. In case you've switched addresses several times before, then you might be tired of updating every bank statement or bill with your new address. Ensuring that all your mail is addressed to the virtual mailbox suggests that you'll just need to update one forwarding address, each time you move and that would be the forwarding address or your actual address that is running your virtual mailbox. This means it will be very easy for you to move around the country and even around the world. Retirees in North Carolina like to use a virtual mailbox and then have their mail forwarded when they are away visiting grand children.

Whatever your reason for needing a mailbox come and see us at The UPS Store in Wilmington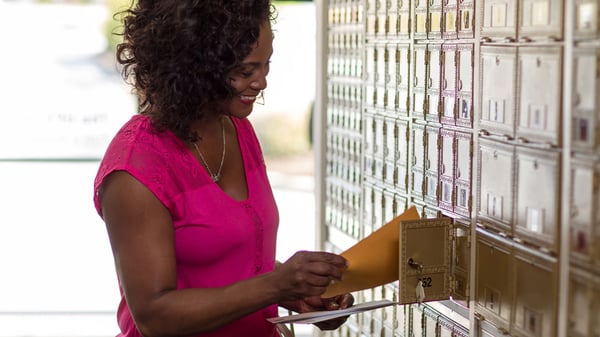 Why Your Small Company Demands a Mailbox Not a PO Box
The emergence of the internet has dramatically transformed how Americans work, be it in a small or big company. Recent research suggests that Americans currently do most of their purchasing online. Thus, a change in the business schema occurred pushing business owners to cater to growing demands of online purchases.

While this could be a rewarding means to do business, the reality is that online business owners require a physical mailing address. At this point, you would think that a P.O Box is the best way to get an address for your company. But did you know that a mailbox is actually the best choice for you? Yes, and below are reasons why.

Why Does Your Company Need an Address?
Before getting into the differences of P.O boxes and private mailboxes, let us recognize the reasons why your company still needs a physical address.

Running a business completely online is a great way to minimize operating expenses compared to running an office-based business. If your business or company is composed mainly of client-based collaboration on the internet, you would not really feel like you require an address. Or you may choose to run your business at home and use your home address. But even with these circumstances, there are several great reasons why you still need a physical address.

1. For one, it gives your business an extra professional image. If your address is simply a PO box or a residence address, it could look also laid-back to some consumers.

2. Also, despite providing services online, you will still receive mail one way or the other. Payments, billings, as well as materials will certainly all require an address to be supplied to.

3. For these reasons, it is especially helpful to have a dedicated address where you can receive this mail and keep your personal and home mail separate. This way you will not have the problem of losing important personal mail among your business mail.

4. Additionally, if you relocate to a new residence, you will still have the luxury to maintain your service address.

What is the distinction between a PO Box as well as a Mailbox?
PO box means Post Office box, and it is a lockable box that you could access at your neighborhood post office.

By comparison, a business mailbox is generally organized by an exclusive service such as The UPS Store Wilmington, instead of a government office. Because of this, a mail box solution normally has actually even more customer-service oriented functions.

Advantages of a Mail Box over a PO Box
Here's why a personal box is the best option for you.

Obtain an Actual Address
When you choose a PO box, your mail will be sent to a PO box number. By comparison, a mailbox will be able to supply your business a real street address. This makes your address look more genuine to prospective consumers and will surely provide credibility to the online community.

Improve privacy
In order to register for a PO box, you will need to share your home address. Given that a PO box is given by a government service, the post office might need to share your home address under specific situations.

As an example, this could consist of those looking for a subpoena, federal government firms, or police. So, prior to obtaining a PO box, you need to take into consideration whether you desire these people to have accessibility to your address.

Receive notification and alerts
An additional advantage of collaborating with an exclusive solution is having accessibility to practical innovations. The UPS Store Wilmington have applications that provide consumers immediate notices when they receive mail.

Mail forwarding service
Among the advantages of running a business online or from your house is not being restrained to a specific place. So, if you wish to take a trip but still sign in on your service, you could do that. Mail forwarding is a service that PO box cannot provide.
With these advantages in mind, it is clear that a mailbox is a very best selection for a small company.

Are you all set to change to a mailbox service? Call The UPS Store Wilmington to ask for a quote on how to start.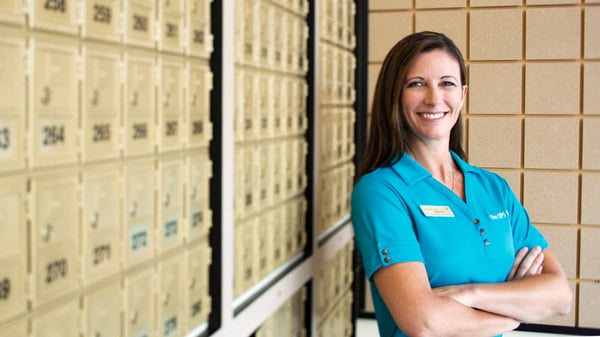 A Real Street Address
Why just rent a mailbox? Your private mailbox from The UPS Store Market St comes with a real street address, which provides a more professional and established image for your small business or personal brand.

Example:
Sally's Cupcakes
#105
8209 Market St Unit A
Wilmington, NC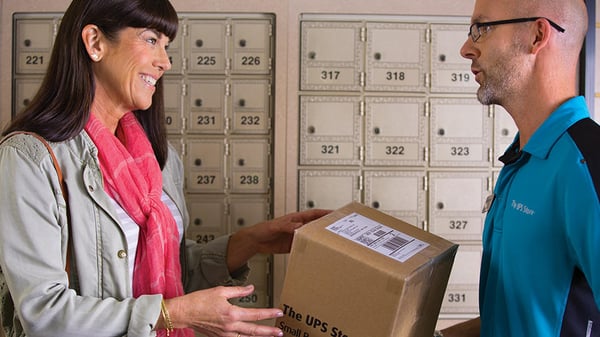 Secure Package Acceptance
Your mail and packages should stay secure and confidential. We accept your packages from all carriers, so you'll never miss a delivery or risk having it stolen when its just left at your door.

We also offer Package and Mail Receipt Notifications so you'll receive a text or email when your mail and packages arrive.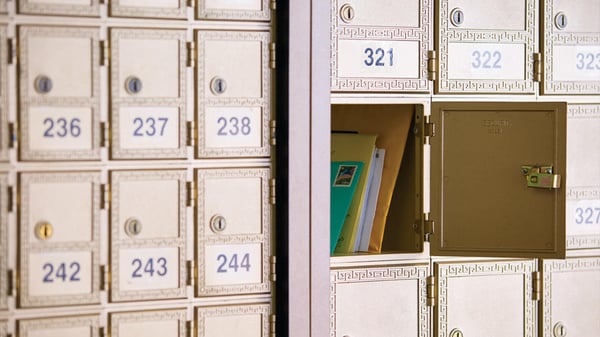 Mail Holding & Forwarding
We'll hold your packages in a secure location for pickup at your convenience or forward them to wherever you are. This is a great option if you need a local mailing address in Wilmington, NC while you are traveling, working remotely or conducting business elsewhere.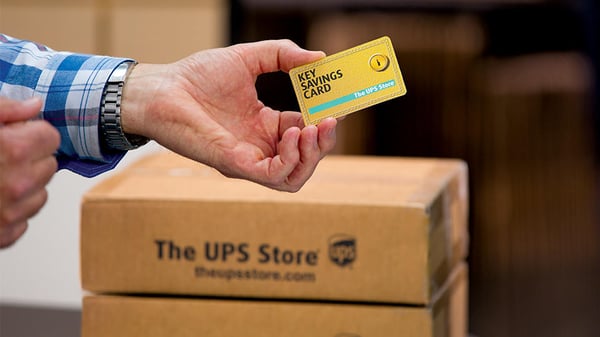 Key Savings Card™
Open a mailbox at The UPS Store Market St and you'll receive a Key Savings Card™ which unlocks key savings on other products and services. You'll save 5% off UPS Shipping and 15% off shipping boxes, printing, color copies, laminating, binding, faxing and office supplies. Stop by The UPS Store at 8209 Market St Unit A to start saving today.
Our mailbox services are designed for small businesses
Watch entrepreneur Justine Woods' story and see why she uses mailbox services from The UPS Store as a safe place to receive all of her vendor samples and other business mail.

Arizona native Justine Woods became impatient and decided to chase her entrepreneurial dream. She started The Bookish Box, a literary-inspired subscription box company and now takes pride in the company's success, the opportunity she provides other small business owners (whose products are included in her boxes), and the knowledge that her small business helps support her family.
Frequently Asked Questions
Signing up for Mailbox Services
1
What is the difference between The UPS Store private mailbox services and a P.O. Box at the post office?
1
What does my mailing address look like?
1
How do I sign up for mailbox services?
1
I'm moving to the Wilmington area. Can I sign up for mailbox services before arriving at my new location?
1
How much do mailbox services cost?
Mailbox Features
1
Can I call to check if I have mail?
1
Can I receive packages in my mailbox? From other carriers?
1
Can you re-mail my mail if I am away?
1
Can you hold my mail if I am away?
Alternative Recipients
1
Can other people receive mail at my mailbox?
1
Can other people pick up my mail at my mailbox?
Join Our Mailing List
Sign up for insider access to The UPS Store® news and special offers and you'll save 15% on your next online print order.
Didn't find what you were looking for or want to see our other offerings?