Apostille
The UPS Store Nassau St
For fast, friendly, and reliable service, call us at (212) 406-9010 and use choice 2, or email us at apostille@tupss.nyc and please include the document type and an image scan if possible.

For after hours support please email or use the contact form below.

UPDATED 3.2.2022: Due to Covid and government office closures same day service is not available, please call us at (212) 406-9010 choice 2 for accurate turnaround times.

Located conveniently in Lower Manhattan blocks from the New York City county clerk and around the corner from the Department of State. We are proud to offer first in class apostille document tracking, where you receive notifications as your documents travel through the Apostille process. We have four notaries on staff qualified in New York County available for notary and apostille (apostilla) service. We can perform your apostille (apostilla) same day, WE HAND DELIVER your documents to all the appropriate government offices. WE ALSO OFFER CERTIFIED TRANSLATIONS, and will travel to your place of work or residence to notarize and pickup your documents. No appointment is necessary. Call 212-406-9010 choice 2.

Time is of the essence when dealing with important legal matters such as document authentication and apostille (apostilla), and we understand the importance of completing your process correctly and as quickly as possible. With offices in Lower Manhattan we can shorten the time to process your order. For example, the average processing time for the US Department of State is approximately 10 days if mailed; however, we can complete this process the SAME DAY and ship your documents worldwide.


Once your documents are ready we can send them internationally for delivery within two days guaranteed to most countries via UPS.

The UPS Store Document Services offers complete document apostille (apostilla) authentication, saving you the hassle of knowing the requirements of different government agencies. In addition, the process needs to be completed in a particular sequence, which we will perform.

We service individual, corporate, and government organizations, offering everyone the reliability of getting their documents processed by the highest standards and in a timely manner. Our experienced staff are trained to handle your documents in a secure and confidential manner, giving you the satisfaction of a trusted professional. We understand that these are valuable documents, and you want to know they are in safe hands.

We are proud to offer notarized certified translations of foreign language documents including: Spanish, Hebrew, Russian, Romanian, Serbian, French, German, Italian and many others that are needed for apostille (apostilla).

Types of Documents for Translation and Apostille (Apostilla):
Marriage Certificates
Education Documents (Diplomas, Transcripts, Degrees)
Personal Documents
Power of Attorney
Commercial Documents (Articles of Association, Meeting Minutes, etc.)
Corporate Documents (Certificate of Origin, Incorporation Documents, Partnership Agreements)
Documents issued by US Federal Government agencies (FBI, Coast Guard, Department of State, etc.)
Police Clearance Certificates
Paternity Acknowledgments.
Employee notarizing document using a stamp
8:30 AM
-
7:30 PM
8:30 AM
-
7:30 PM
8:30 AM
-
7:30 PM
8:30 AM
-
7:30 PM
8:30 AM
-
7:30 PM
12:00 PM
-
3:00 PM
11:00 AM
-
4:00 PM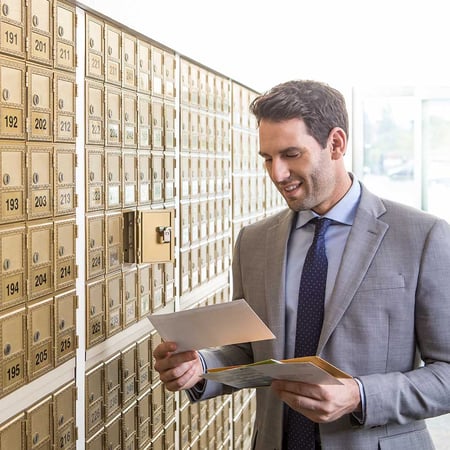 Apostille (Apostilla) & Translation Service Lower Manhattan
Apostille Services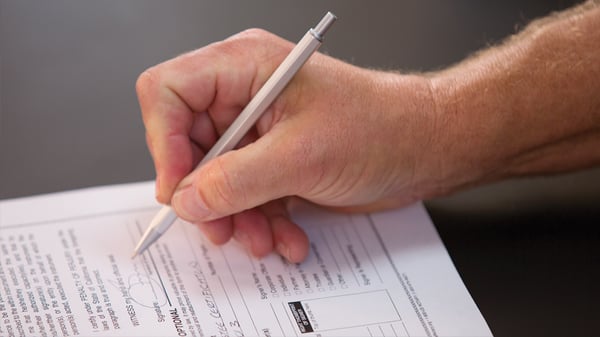 Chinese Authentication Service
With over fourteen years of experience with your mission critical documents, you can count on our team to authenticate your important documents. Authentication is neccessary for non-Hague Convention documents. We can hand deliver your documents to the Chinese Consulate in NY for expedited authentication. We make the complicated workflow of authentication easy for you. For any questions or to request a quote call (212) 406-9010 choice 2 or email us at apostille@tupss.nyc.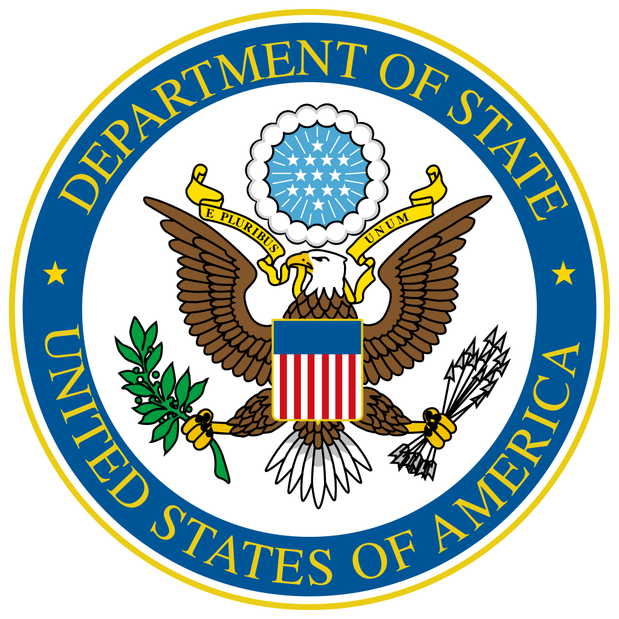 Federal Apostille
We would be happy to help you get an apostille affixed to your document. The apostille will be an attachment to your document and will contain a U.S Department of State seal and stamp on it.

A federal apostille is required on documents that have a federal government officer's signature. Common documents that require a federal apostille are FBI Background Checks, Federal Aviation Documentation, name change documents, naturalization documents, and any document that has a signature from a member of a US consulate or embassy.

Documents that require a U.S Department of State Apostille have been signed by:
- a U.S. Federal Official
- an American Consular Officer
- a Military Notary, Judge Advocate (10 USC 1044a), or a foreign Consul diplomatic official registered with the State Department Office of Protocol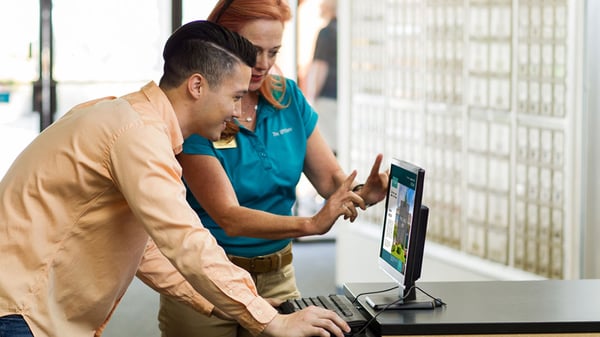 New York State Birth & Death Certificates Apostille
- WHAT DO I NEED TO DO TO BE ELIGIBLE FOR THIS SERVICE?
We can apostille any birth or death certificate issued in the United States. We've helped thousands of people like you. It's complicated; we make it easy. Unsure if your document qualifies? We are here to help you. Please contact us at apostille@tupss.nyc or (212) 406-9010 choice 2, or stop by our store at 82 Nassau St.

- BIRTH OR DEATH CERTIFICATES ISSUED IN NEW YORK CITY:
If your birth certificate is issued in NYC and have a letter of exemplification you can ship us the birth certificate and letter of exemplification. A letter of exemplification is a letter signed by the New York City Department of Health certifying your birth / death certificate as a true copy.

NO LETTER OF EXEMPLIFICATION? NO PROBLEM.
If you do not have the letter of exemplification we can still obtain a apostille on your behalf. However, you must bring it to our store in person.

- BIRTH OR DEATH CERTIFICATES NOT ISSUED IN NEW YORK CITY:
Many NYS Birth and Death Certificates have the signatures of one of the present or past NYS Director of Vital Records Robert LoCicero, Guy Warner, Peter M. Carucci, Thomas L. Heckert, Jr., and some others. If your birth/death certificate has one of these signatures are eligible for mail in service. You may also choose to bring it in to our store.
Many Birth and Death Certificates issued in NYS but not in NYC require county level certification before they can be apostilled or can be completed by bringing them in person to our store.


- BIRTH & DEATH CERTIFICATES ISSUED OUTSIDE NEW YORK STATE:
Just mail or bring your death or birth certificate into our store. We can certify any death or birth certificate issued in the United States.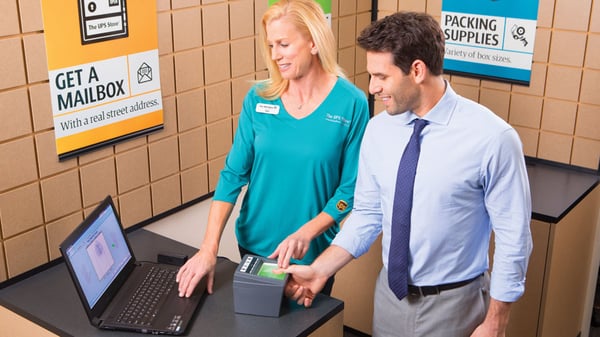 FBI Background Check for Federal Apostille
We can help you obtain a SAME DAY FBI Background check and obtain a federal apostille on your behalf. We also offer state apostilles for other documents you may need.
Obtaining a FBI Background Check Federal Apostille is a time consuming and complicated process. The UPS Store takes the guess work out and makes it easy. We have document service team members in Washington DC that will expedite this process and personally deliver your critical documents to the US Department of State Office of Authentications for Apostille, saving you time and money while cutting your turnaround time to 3-5 business days.
- IF YOU ALREADY HAVE THE FBI BACKGROUND CHECK:
To get started you can email us the digital copy to store4766@theupsstroe.com, drop off your documents in person, or send them to us via the shipping carrier of your choice to us to:
The UPS Store
Attn: Federal Apostille
82 Nassau Street,
NY, NY 10038.
- IF YOU DO NOT ALREADY HAVE YOUR FBI BACKGROUND CHECK:
1. You can schedule an appointment to have your finger prints taken at our store.
Please select The UPS Store 4766, 82 Nassau St.
2. Come in to our store to have your fingerprints taken and make payment for Federal Apostille.
We will hand deliver your FBI Backround to the Federal Office of Authentication in Washington DC to obtain a Federal Apostille on your behalf. Once its is ready we will ship it directly to you.
Any document that has a federal officer's signature can be authentication for Apostille at the Federal Office of Authentications. The most common document is the FBI Federal Background check. We also frequently Apostille documents with signature from American embassies abroad.
The Federal Office of Authentication is located at:
Office of Authentications
U.S. Department of State
600 19th Street, NW
Washington, DC 20006
To have a document authenticated for Federal Apostille, it must be dropped off in person between 8am-9am Monday through Friday. The documents are usually ready for pickup on the third business day following drop off. We make this process easy by hand delivering and retrieving your critical documents to the Federal Office of Authentication. Once your documents are ready we can ship them back to you internationally or domestically using UPS.
Call us at 212.406.9010 choice 2 , or email us at
store4766@theupsstore.com
for questions or concerns.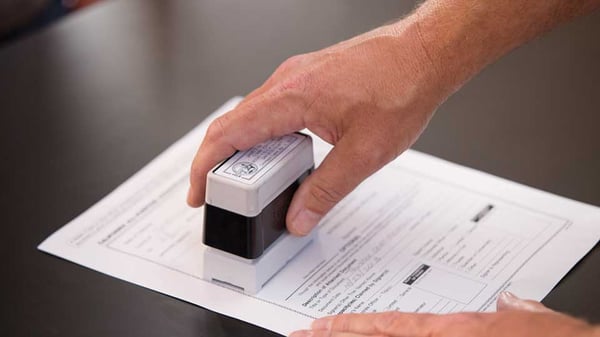 Certified Translation Service
The UPS Store is proud to offer certified translation services. Our translators will accurately translate your mission critical business documents and personal documents. Each translation will come with a certified notarized physical copy. For your convenience we also offer apostille service of your translations, and can ship your documents worldwide with guaranteed delivery via UPS.
Common language pricing for simple documents to or from English:
Spanish Translation- $90 per page
Russian / Ukranian Translation - $90 per page
Italian Translation - $90 per page.
Frequently Asked Questions
Join Our Mailing List
Sign up for insider access to The UPS Store® news and special offers and you'll save 15% on your next online print order.
Didn't find what you were looking for or want to see our other offerings?