UPS Shipping
The UPS Store Nassau St
The UPS Store® center located at 82 Nassau St offers a full range of UPS® shipping services for destinations within the United States. Scroll down to get more detail about the different delivery commitment times and services we offer. Not sure how to pack your shipment? Don't worry, our The UPS Store Certified Packing Experts® can take care of that for you so you can stop in and ship out with confidence.
UPS Next Day Air® Early
UPS Next Day Air®
UPS Next Day Air Saver®
UPS 2nd Day Air A.M.®
UPS 2nd Day Air®
UPS 3 Day Select®
UPS Ground
Ready to get started?
Estimate shipping costs to your destination with our handy Estimate Shipping Cost tool.
Get Started
The UPS Store associate places a wrapped gift inside a shipping box
The UPS Store associate packing a laptop
8:30 AM
-
7:30 PM
8:30 AM
-
7:30 PM
8:30 AM
-
7:30 PM
8:30 AM
-
7:30 PM
8:30 AM
-
7:30 PM
12:00 PM
-
3:00 PM
11:00 AM
-
4:00 PM
US
Between John And Fulton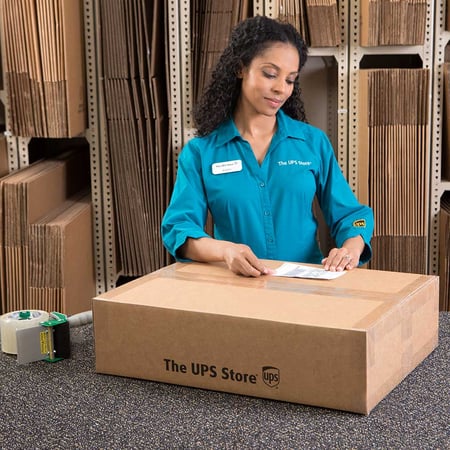 Your UPS® Shipping Center in New York, NY
Shipping Options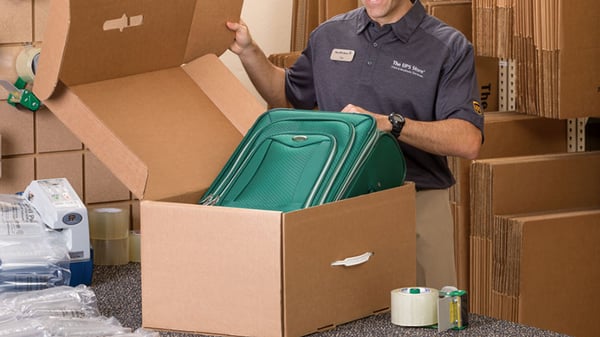 Luggage & Suitcase Shipping
LUGGAGE PICKUP
We can pickup your luggage anywhere in New York and send it door to door anywhere in the world. Call or email us for an estimate, it may be less then you think. 212.406.9010 or email
packandship@tupss.nyc
.
Don't get caught at the airport with overweight or extra baggage, which can cost additional fees. Bring your suitcases to The UPS Store, where we will weigh and ship them for you.
WE'VE GOT LUGGAGE OPTIONS FOR YOU:
1. Ship your things in a luggage box.
2. Pack and ship your suitcase.
3. Ship your suitcase as is.
SAVE TIME AND COSTS
With increased airport security and more flights operating at full capacity, airport check-in lines can take more time than ever. With the help of The UPS Store, shipping luggage before your trip can save you time plus those additional airline fees. Your luggage will be waiting for you at your destination, eliminating the time you spend waiting at baggage claim as you breeze through the airport.
DON'T WORRY
At The UPS Store, we ship your luggage using UPS shipping and tracking because when you're traveling, you have enough on your mind. Let The UPS Store ship your luggage!
THE UPS STORE LUGGAGE BOX
It's not just a box; it's a suitcase with options. Pack it, ship it, check it or carry it on. You choose. Visit The UPS Store the next time you run out of space in your suitcase or need a quick shipping solution. We're here to make it easy and we've got you covered.
Not traveling?
The luggage box is great for your fragile items, a trade show or conference carrier, file box or it can even be used for keepsake storage. Its possibilities are endless!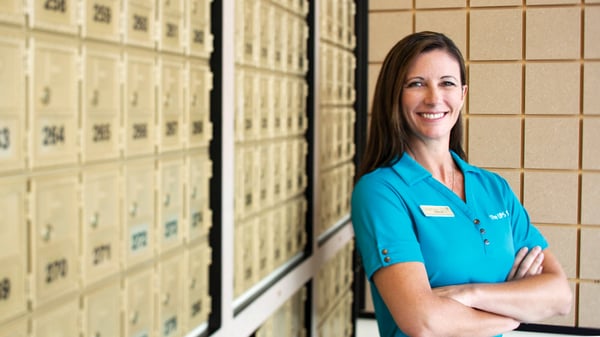 USPS Domestic and International Shipping
We are also proud to be a USPS Authorized Shipping Outlet

We offer a full range of postal services including:
- USPS Priority Express
- USPS Priority Mail
- USPS Parcel Post
- USPS Media Mail
- USPS First Class
- USPS Certified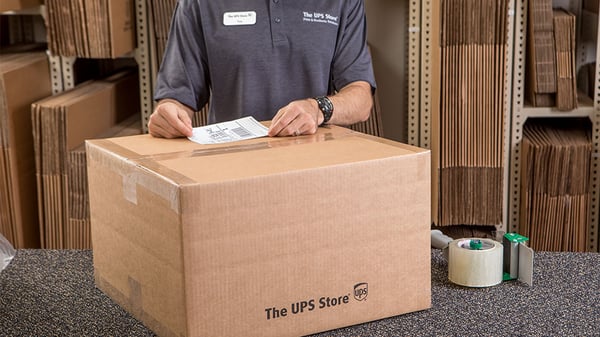 UPS Shipment Pickup New York
We provide same day UPS pickups of your packages anywhere in New York City. This service is available only to customers who don't have a prepaid label and are not trying to bill an account. Call us at (212) 406-9010 choice 2 or email us at packandship@tupss.nyc for a free estimate, or fill out the form below to schedule a pickup now.

You can choose between UPS Next Day, 2 Day Air, 3 Day Select, and Economy Ground Service. All shipments include a minimum of $100 declared value, tracking, a guaranteed delivery day, free digital return receipt.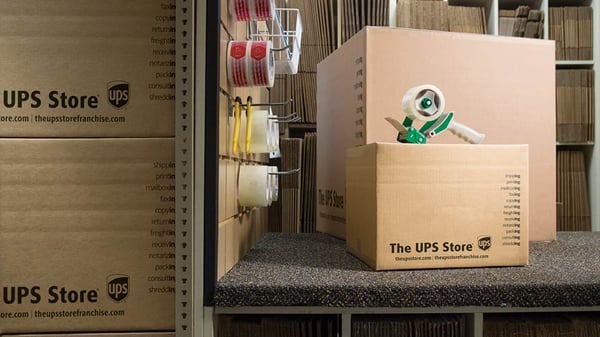 International Shipping
Shipping packages abroad can be a time-consuming process – involving paperwork, tariffs and regulations. Let your local The UPS Store® location handle the details; we're your neighborhood international shipping experts.
International Shipping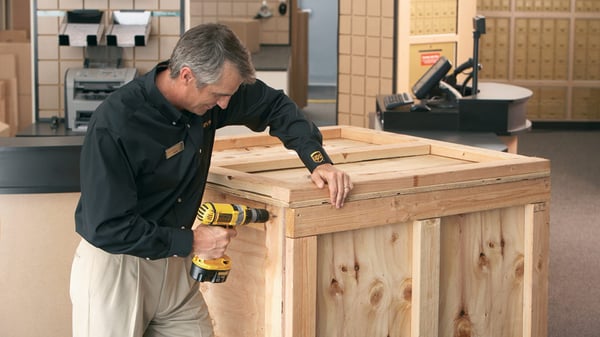 Freight Shipping
The UPS Store locations can handle your air, motor or ocean freight needs regardless of the size and/or shape of your items (e.g., heavy equipment, cars, and grand pianos). No matter how big or bulky your item is, we can help you with shipping it to where it needs to go.
Freight Shipping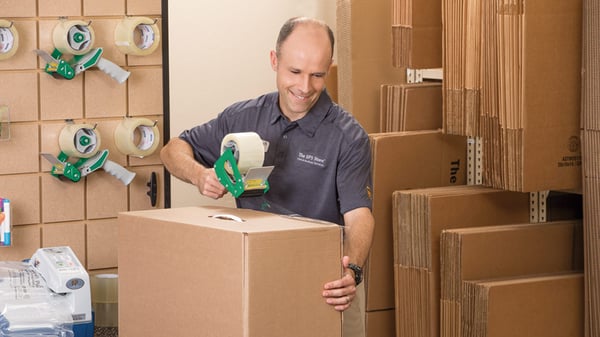 Pack & Ship Guarantee
Let our The UPS Store Certified Packing Experts® pack your UPS shipment for you. When we pack and ship your items using materials purchased from The UPS Store at , we'll cover the cost of packing and shipping plus the value of your items, if lost or damaged. Restrictions apply. Visit the link below for more details.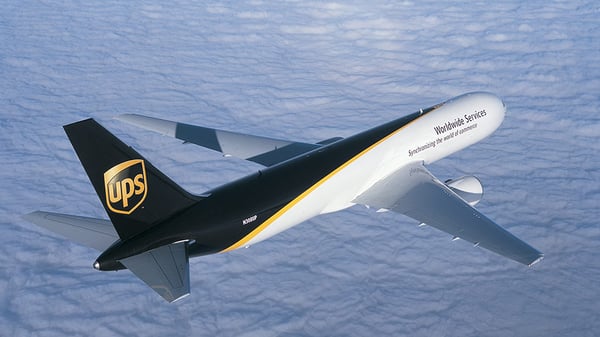 UPS Next Day Air®
UPS Next Day Air® Early
Delivery commitment: Next business day
- Delivery as early as 8 a.m.
- Ideal when your shipment must be there for the start of the business day

UPS Next Day Air®
Delivery commitment: Next business day
- Delivery typically by 10:30 am
- Ideal for shipments that must arrive early in the business day

UPS Next Day Air Saver®
Delivery commitment: Next business day
- Delivery by end of day
- Guaranteed next-day delivery
Frequently Asked Questions
Easy Packing Options
1
Can you pack my item(s) for shipment?
2
Can I purchase packing supplies?
3
Do I have to pack my item at your The UPS Store® location, or can I bring it in already packed?
4
Can I insure my shipment?
Track Your Package
1
How do I track my package?
2
Can I get email notification of my shipment's progress or status?
3
Can I send my shipment to you to hold for pickup?
4
Can I drop-off a package?
Additional Ways We Ship
1
Can you ship large or odd-shaped items?
2
Can you ship electronics?
4
Can you ship golf clubs and other sports equipment?
5
Can you ship luggage to my vacation destination?
Join Our Mailing List
Sign up for insider access to The UPS Store® news and special offers and you'll save 15% on your next online print order.
Didn't find what you were looking for or want to see our other offerings?